CONNECT2CAR - 2019 SESSIONS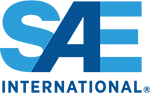 CONNECT2CAR brings together the top thought leaders from automotive, technology, policy, research and media with the focus on the Connected Car. The conference will be to bring attention and awareness to changing vehicle technology trends on both the OEM and aftermarket sides of the vehicle, and showcase new technologies that can enhance the drive, whether they are factory- or aftermarket-installed.
The conference will be comprised of three top-level sessions. They will be a series of thought-provoking panels that will explore the future of automotive technology and outline how autonomous technology will change the driving experience. Driver safety and the driver's changing role will be key issues. In addition, topics will cover how drivers and passengers interact with the vehicle for comfort, entertainment and information.
This year's event will cover these important and thought-provoking topics:
Wednesday, June 12
C2C001 – Connected Travel: Enhancing the In-Vehicle Experience
Description:

Connected travel applications are set to provide driver's their favorite brands and content safely, conveniently, and seamlessly. What will be needed to fulfill this emerging connected vehicle technology? Listen to how Film, TV, Comic and Toy companies are partnering with Auto OEMs like Honda to conquer the next place space – the vehicle, leveraging Data Fusion, Real Time Graphics Rendering, AI and Machine Learning, DreamWorks Animation, Slivergate Media, DC Comics, and Lego teamed with Honda and ConnectedTravel® to develop a next generation infotainment, commerce and advertising platform for vehicles that turns the everyday commute into a virtual theme park.

Speaker: Bryan Biniak – CEO, ConnectedTravel
Start Time:

10:30 AM

Duration:

50 Minutes
C2C002 – Mobility: A Gateway for Innovation, Collaboration and Services
Description:

Automated vehicle impact will be massive and unprecedented. It is going to disrupt the way current transportation works, is viewed, managed and monetized. The ramifications of automated vehicles go much deeper than drones delivering packages, vehicles driving themselves, or the movement of people or goods. Mobility as a service is the most significant innovation in transport since the automobile replaced the horse and is the driving force behind the next paradigm shift in transportation.

MSpeaker: Matt Jones – Chief Systems Architect, Wind River Systems
Start Time:

11:30 AM

Duration:

50 Minutes
Thursday, June 13
C2C003 – The Future of Electrification – Charge!
Description:

Listen to a thought leader reveal prediction for the future of EV (Electric Vehicles). Are the days of gasoline powered vehicles numbered? When will the grid and charging solutions allow mass adoption and transition to Smarter Electric Vehicles? What are the advantages for moving to a fully electric vehicle ecosystem?

Speaker: Shannon Baker-Branstetter – Manager of Cars & Energy, Consumer Reports
Start Time:

10:30 AM

Duration:

50 Minutes